May 12, 2023
Are You New To Print Buying?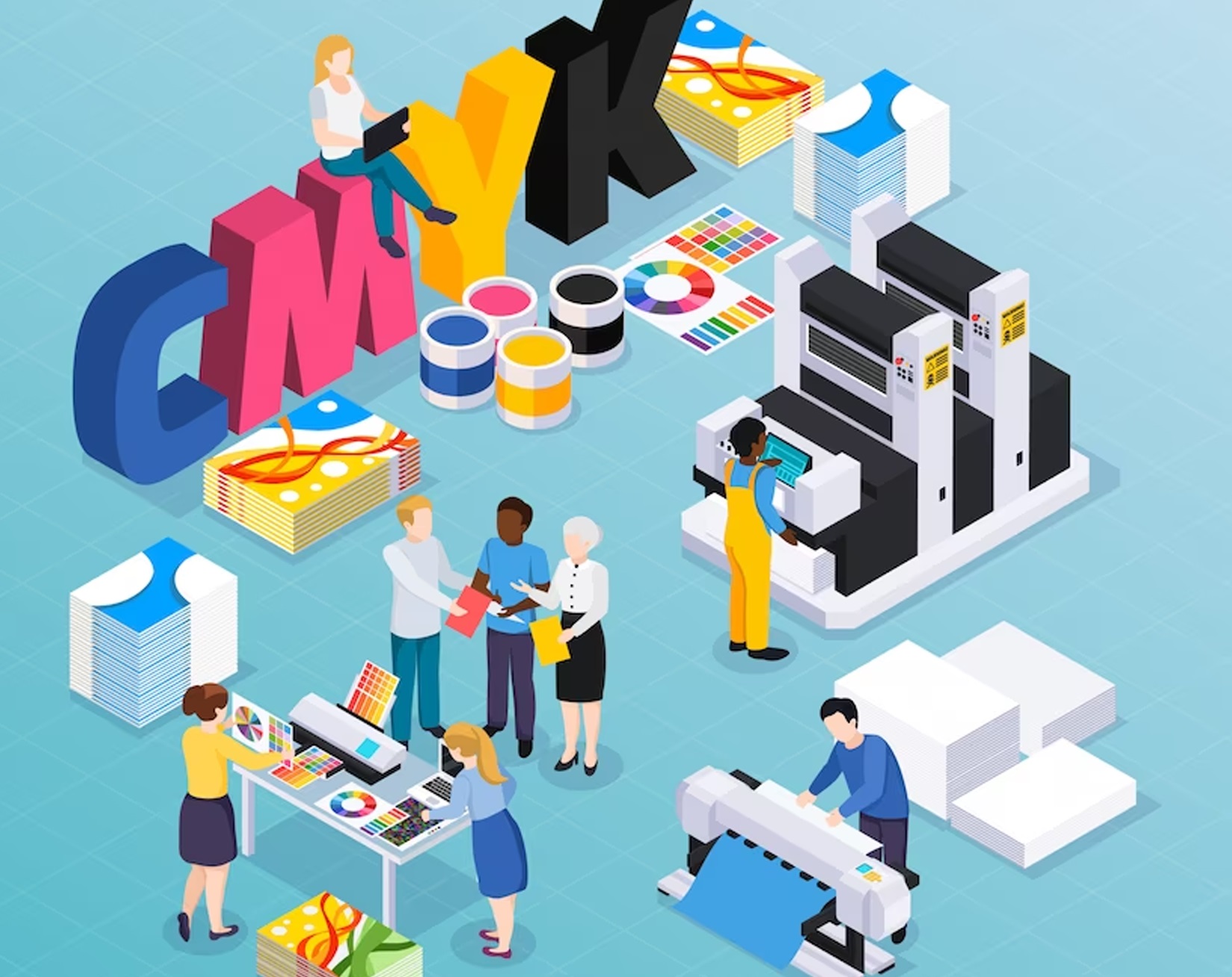 Purchasing print can be a daunting task, but if you do your research, speak with a variety of printing companies and ask the right questions, you can have great results.
With more and more companies focusing their attention on digital advertising and publishing, the print buying decision is sometimes managed by individuals who may have very little experience -- to no fault of their own -- in the print world. Procurement departments who buy everything for a company may also be selecting print companies, even though they may have never stepped into a printing plant. Is this wrong? No, of course not. It's just reality.
After over 30 years in the printing and paper industry, spending many nights on press checks where it seems you're only called in at 2:00 AM to check the color, I gathered enough experience to know what to look for in your printer and wanted to share with you some basics to get you started.
Print Processes:
What type of print press is best suited for your product?
When I first started my career with RR Donnelley back in the 80's, I admit that I didn't know anything about print. Fortunately, RRD had a fantastic training program where you spent six months visiting various printing facilities and meeting great people in every department from prepress through print, binding, and mailing. Because of this in-depth training and exposure to all elements of the printing process, by the time you hit the streets you had a much better understanding of the entire print production process. After their program you realized that the printing process is quite complex!
Why should you care what type of printing equipment your printer has as long as they can print the piece? Well, it makes a big difference in terms of speed, quality and price. What are the specifications of your print job and how well does it match with the printing equipment at the printer? Does the printer have a web offset press, sheetfed offset, roto gravure, digital, flexography, large format or another type of press? The type of product you want printed should dictate the best printing press for the job. For instance, if you are publishing a magazine and you have a circulation of a few thousand then a digital press or sheetfed offset would work well. But if you have a circulation of 100,000 you should consider a web offset press as it may save you some dollars. If you're printing millions of copies then consider a gravure press as that may be more cost effective. Fortunately, over the past thirty years the quality and cost of a digital press for longer run jobs has improved immensely, so the cost gap between digital versus offset has decreased.
Here are four common print processes.
Digital: A digital press transfers the digital image to the printing surface, providing print-on-demand for small print runs and personalization. It offers high quality, quick turnarounds, and is cost effective for short-run work. A lot of direct-mail pieces such as cards are printed on digital presses.
Sheetfed Offset: Just as the name indicates, each sheet is fed into the offset press. It's ideal for mid-size print runs in the 1,000's and provides a consistent high-quality product. These presses can also print on a wide range of print materials from thin paper to heavier card stock and packaging.
Web Offset: If your printed piece is a magazine, catalog, book, inserts, or newspaper in higher volumes, then web offset is a great choice. These presses can produce a lot of copies quickly as the paper is fed through the press in a continuous roll. On the larger runs it tends to be more cost effective than a sheetfed press.
Roto Gravure: This process is also great for magazines, inserts, and catalogs but at much higher volumes such as in the millions of copies. The method involves engraving the image onto a large cylinder, which then prints the image as the cylinders rotate. The quality is outstanding, but due to the engraving process and the amount of ink applied the makeready costs are higher than a web offset press, so it is best suited for longer runs.
Materials:
What's the best and most cost-effective paper for your product?
Paper is approximately 50% of your print costs so it's important to consider different options. Do you need a bright sheet such as a coated freesheet product or will your product print well on a groundwood stock, which is less expensive? Could you use a slightly lower basis weight such as a 40# versus a 50# stock? Even a small reduction would provide a lower yield and possibly lower your mailing costs.
Ask your printer what stocks print best on their equipment. They may also have in-house paper that could possibly save you some money. Make sure to have some printed samples of previous work on the stock you want so you can see the quality. You can also reach out to paper merchants who represent paper mills to see what type of stock they suggest. The right stock for your printed piece can really make your product shine and be more attractive to your customer.
Mailing and Shipping:
Where is the plant located and how will that impact your mailing and shipping costs?
Don't just look at the cost of the printing. Know your distribution costs as freight and postage can easily exceed what you may have budgeted. Depending upon what you are printing and where it's distributed will help you determine the best printer for the job. Does your printer have in-house mailing? What type of mailing services do they provide, such as co-mailing?
Certifications:
Is it important to you that your printer has been certified?
There are a variety of certifications that printers can attain. You may already be aware of the Chain of Custody certifications used in the paper industry: PEFC, SFI, and FSC. Does the printing company have these certificates as well if that's what your company requires? Ask if they have a G7 certificate from Idealliance or SGP certified (Sustainable Green Printing).
If you are a PaperManager or PrintMediaManager subscriber, we offer a print finder tool to help find printers based on location, product types, print process, and certifications. Contact us at support@papermanager.com if you would like a demonstration.