April 7, 2022
5 Reasons to Ditch Excel for a Print Management Platform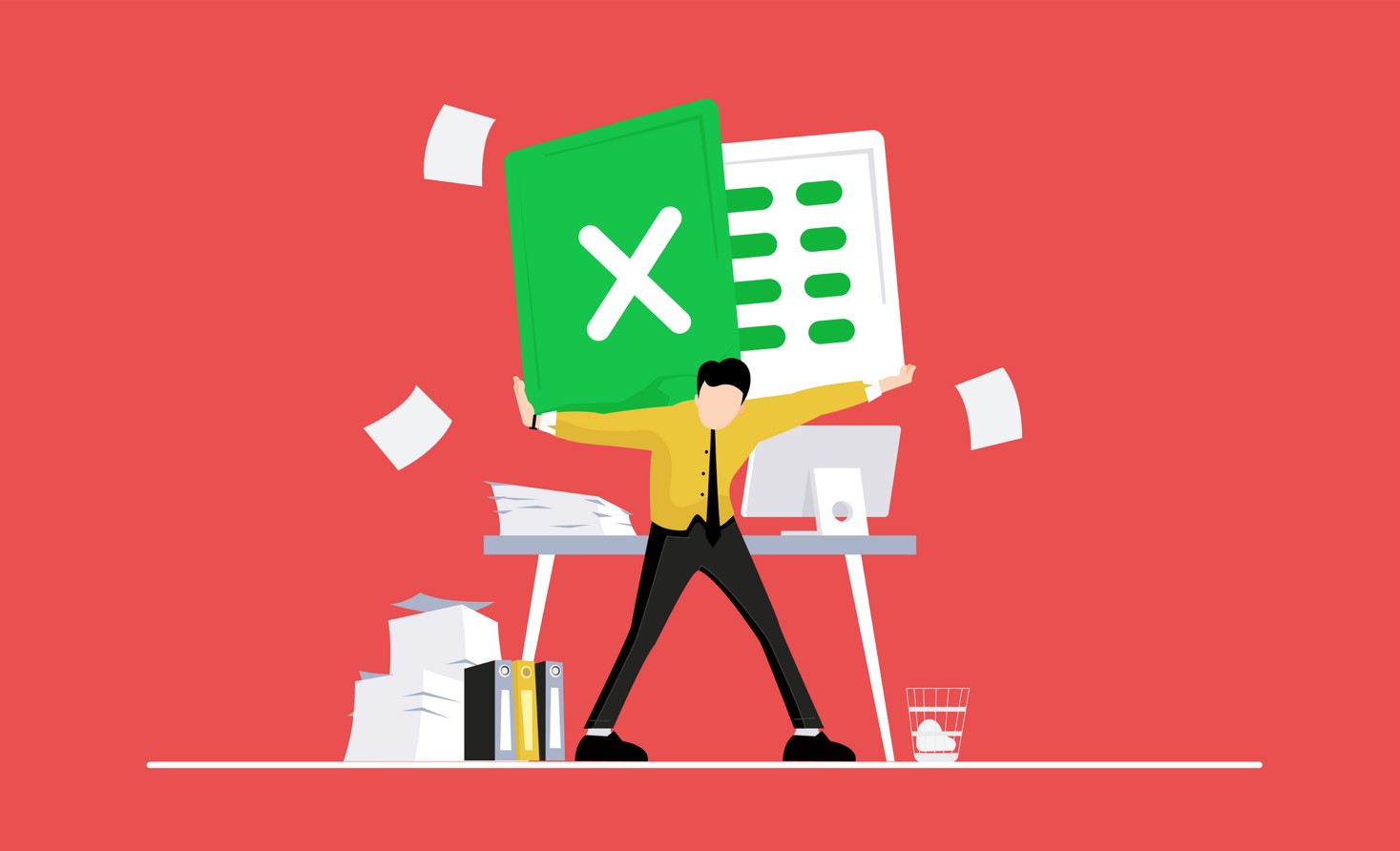 As a print buyer or broker, you're likely spending a great deal of time moving back and forth between Excel, your CRM, ERP, and other similar programs. You may have a few automations or templates set up to expedite the most common tasks, but what if you could spend less time moving from program to program and more time identifying the best deals, negotiating prices, finding new vendors, and managing inventory?
Here are five compelling reasons why you may want to ditch Excel for a platform that's built to handle print and packaging RFQs, quotes, orders, production, and delivery schedules.
1. Spend Time More Efficiently
Most print buyers spend a great deal of time inputting data or searching for the info they need across multiple platforms. A specialized print management platform, however, automates the entire process into one seamless system. Such platforms allow users to generate multiple RFQs, compare quotes, organize print projects, issue purchase orders or sales orders, enter shipments, and create invoices. They also allow buyers to collaborate online with vendors and customers and even upload important files for greater transparency.
By storing all quote and order data in one, easy-to-access cloud-based location, purchasing teams can work more efficiently on tasks that improve the bottom line, rather than on time-consuming administration tasks.
2. Scale Up your Business Effortlessly
Print media management platforms allow print buyers to communicate with more suppliers at once and leverage automation to free up time to accept more work. Of course, this is great news for a growing company. In fact, such platforms have allowed some buyers to handle as much as $100 million a year in print and packaging buys! When a purchasing department can accept more work, there's less need for your existing team to work overtime while scaling up and/or hiring new staff.
3. Less Time Needed to Train New Hires
A seamless tech stack made up of a central management platform decreases the amount of time managers need to spend training new hires on the available technology. What could your managers do if they had more time on their hands: identify more cost savings opportunities, perhaps?
4. Save $$ on Shipping
It can be costly to ship finished printed materials across state lines, especially when gas and oil prices are on the increase. Sourcing local printers and packaging companies saves both time and money in transportation fees. Moreover, since delivery times may be less with a local printer, any last-minute changes can often be better accommodated. Fortunately, many of the print management platforms provide the contact info to thousands of vendors, as well as easy-to-use maps, so finding a printing partner near you is as easy as a click of a button.
5. Increase Customer Satisfaction
Many print media management platforms help companies achieve better business outcomes through faster turnaround times, reduced errors, and more efficient communication. Since users have access to the same production and shipping schedules and may even receive real-time push notifications when updates are made, print management platforms allow buyers to communicate more effectively with their teams, clients, and vendors, thereby improving a customer"s overall experience. What could be better than a happy customer?
How You Know It's Time to Ditch Excel
There are several different print management platforms on the market, so determining when it makes sense to upgrade your systems, and with what platform, can be a daunting task.
According to Michael Conran, CEO of Go2Paper and PrintMedia Manager, any company that currently uses Excel or a similar type of program to track a $1 million or more print spend a year-or whose purchasing department handles an abundance of print buys a year-would benefit from transitioning to a print management platform.
According to Conran, the amount of money saved by using such a platform can far exceed the subscription price. Moreover, such platforms often provide other benefits. For instance, besides being a print management platform, PrintMedia Manager can assist buyers with selling excess paper inventory-or even purchase paper-through their PaperManager website. This is an invaluable opportunity when paper becomes difficult to source, due to overseas trade issues or when mill inventories are low.
Conran also advises that when considering such a transition, the print management platform should work seamlessly with your CRM or ERP. It should also be easily customizable. "Platforms all start out with a certain degree of functionality, but since each company has a unique set of needs," explains Conran, "you should seek to invest in a platform that has a team who excels at customization and responds quickly to inquiries and requests."
Whichever print management platform you invest in, print buyers will appreciate having all the resources they need at their fingertips and completing their print and packaging projects in record time.